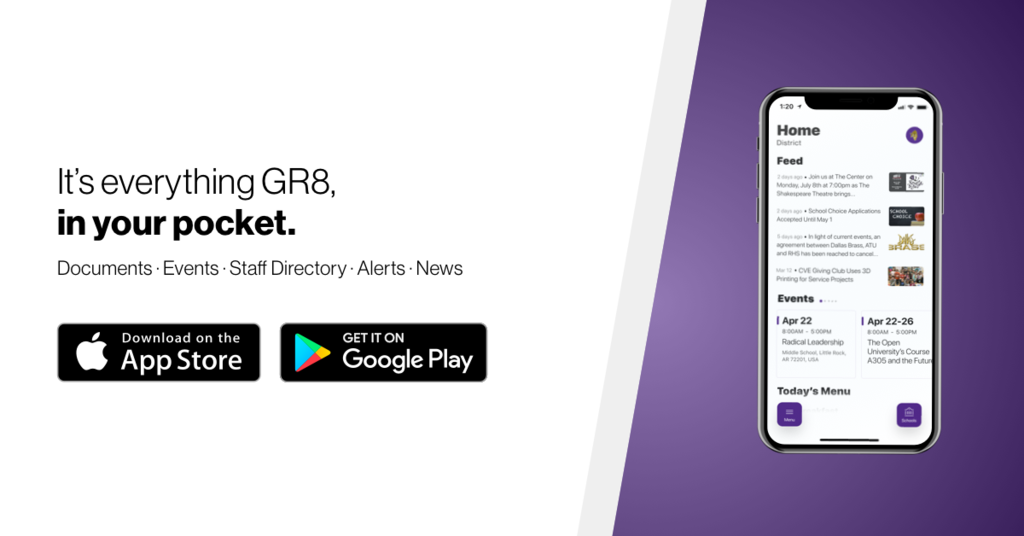 Way to play Tigers! Green Ridge Marching Band traveled down the road tonight for the Christmas Parade. This was the final parade of the season and they sounded fantastic! Nice job representing Green Ridge! You will be able to hear them perform one more time Tuesday night at 6:00pm for the Christmas Concert at Green Ridge High School in the Little Gym.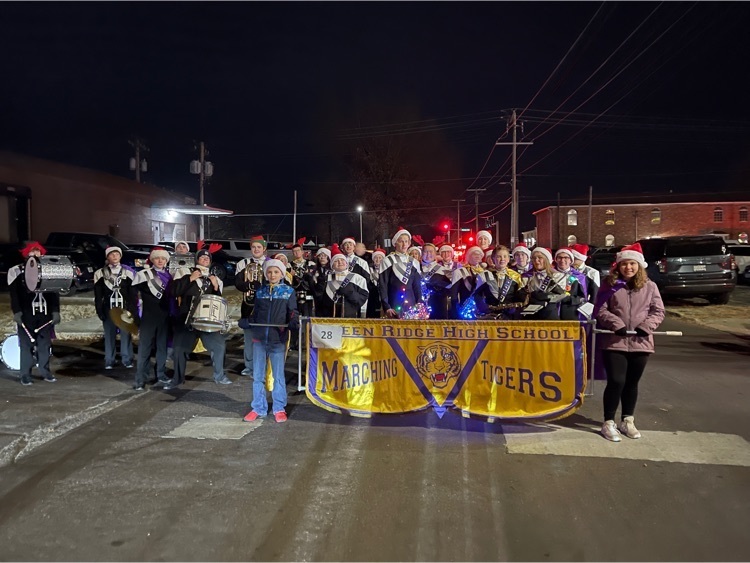 🚨Attention winter Sports parents!🚨 Our winter sports photos will be next Friday, December 9th, right after school. See the website and order code below to order your individual/team photos!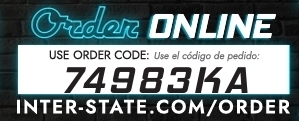 Green Ridge played a talented Leeton team last a night and lost 65-39. Lucas Mason led the Tigers in scoring with 7. Wyatt Brosch and Jacob Tylar chipped in 5 apiece. The Tigers are back in action this evening in Bunceton. Varsity Girls will tip off at 6:00 pm with the Varsity Boys to follow.

Basketball Game Schedule for 11/30 and 12/1: JV Boys, Varsity Girls, Varsity Boys @ Leeton tonight. JV boys 2 quarters with games starting at 5:30. 12/1-Varsity Girls and Varsity Boys (no JV games) starting at 6:00 against Prairie Home/Bunceton. Games will be played in Bunceton.

The Green Ridge boys basketball team fought hard last night, but lost to a good Northwest team 73-49. The Tigers were led in scoring by Lucas Mason (13) and Weston Crawford (12). The Tigers played hard and are learning on the fly against some good basketball teams. The Tigers are back in action tonight in Leeton starting at 5:30 with Boys JV, Girls Varsity, and Boys Varsity.

Varsity Boys Basketball have been in two nail biters in the first contests of the season. Friday night the Tigers lost 40-39 to Crest Ridge. Weston Crawford had a half court chance to win as time expired. The Tigers played hard and were led in scoring by Kamryn Hoos (13) and Weston Crawford (10). Last night the Tigers won in Kingsville 57-56 on a last second put back by Mark Pavlioglo. The Tigers were led in scoring by Mark (14), Weston (11), and Kamryn (10). The Tigers meet up with a talented Hermitage team this evening.

Varsity Basketball travels to Hermitage tonight. There will be no JV contests. Varsity Girls will tip off at 5:30 p.m., followed by Varsity Boys. Good Luck Tigers!

Green Ridge hs basketball is traveling to Kingsville tonight with 2 quarters of jv starting at 5:30. Varsity girls and boys will follow the jv contest. Good luck tigers!

Green Ridge R-VIII School District will be in session Monday, November 21, 2022 and Tuesday, November 22, 2022 next week. Thanksgiving break will be November 23-28, with classes resuming on Tuesday, November 29. Have a Happy Thanksgiving!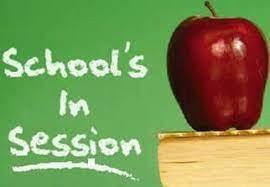 High School Basketball opens their season this evening at home against Crest Ridge. We will be playing 2 quarters JV boys, varsity girls, and varsity boys starting at 5:30 p.m. Good Luck Tigers!

Congratulations to Macy Reed and Bryce Dirck on being selected as our October students of the month! Macy was nominated for her pursuit of excellence in many areas of her life. She was recognized last month for Rotary. She is serving as the Missouri Queen for the American Hereford Association and making the rounds of many shows while keeping up with school work and her many leadership roles in many organizations. Her dedication and hard work makes Macy a GR8 student! Bryce walks in every morning with a smile on his face. He is happy to be at school and he is even more excited to see his friends and teachers. Bryce has a very positive outlook on everything. He enjoys learning and works hard to gain all of the knowledge he can. He is making progress all the time! Bryce is a great friend to everyone and he is also a great helper. He is a true joy to everyone!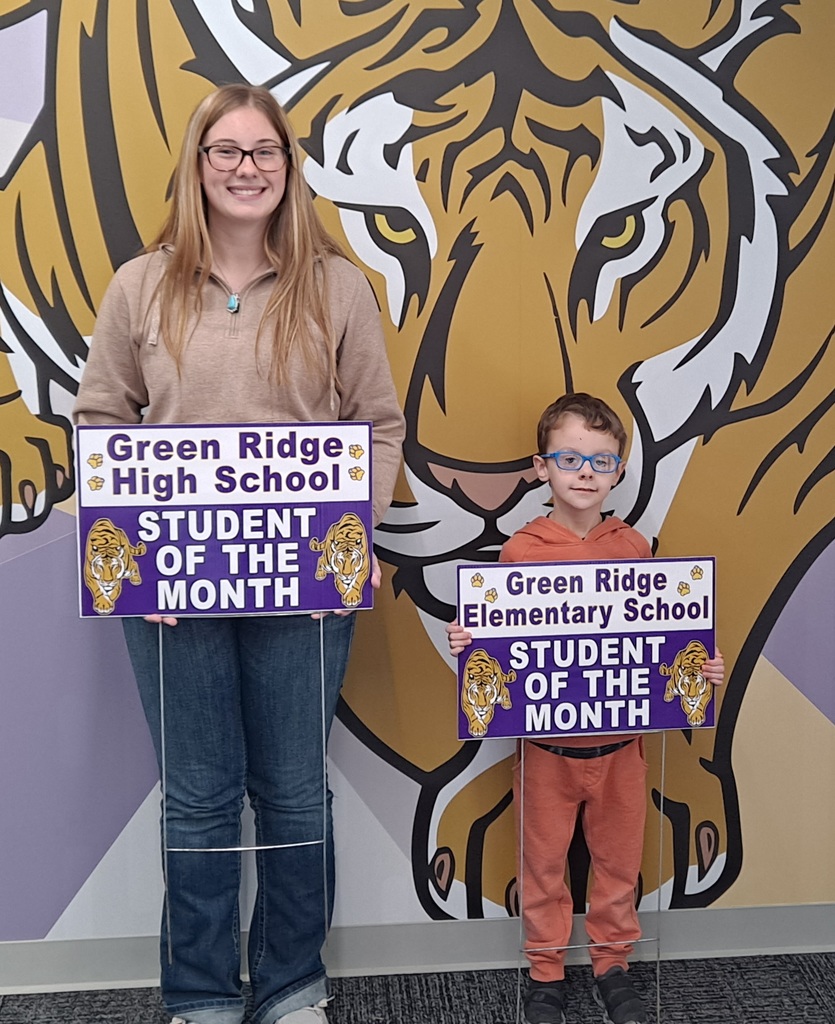 Attention Parents and Seniors! You are running out of time to get your Senior Ads in the yearbook! We will continue to take ads until December 1st. Full page - $60 Half Page - $30 If you are interested in a Senior Ad or more information about an ad, contact our yearbook staff at
linkj@grtigers.net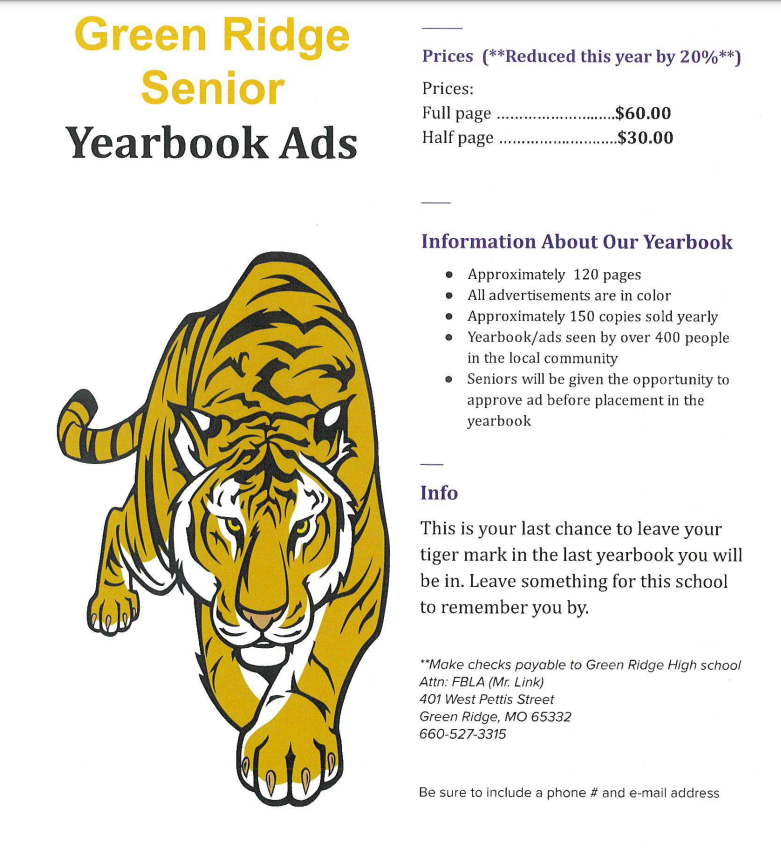 **Today is picture retake day** Parents/guardians who have not ordered can place an order using the Retake Event Order Code, 71705ZF at
https://inter-state.com/Order
. This Order Code is different from the original Event Order Code.

Entry for the basketball jamborees in La Monte (tonight and tomorrow) will be a canned good for each person.

Boys high school basketball will be participating in their jamboree tonight in La Monte. First game is at 6:15, followed by a second at 7:45. Good luck Tigers.

Congratulations to Jessica Orlov! In Ms. Tylar's 8th grade ELA classes, they read the story Fancy Dancer and the students were encouraged to participate in the Fancy Dancer writing contest through Scholastic. The writing prompt was to write a letter from Rory to his uncle Fred about his experience with the powwow and anything else he might want to share. Jessic Orlov won a book from Scholastic. GR8 job, Jessica!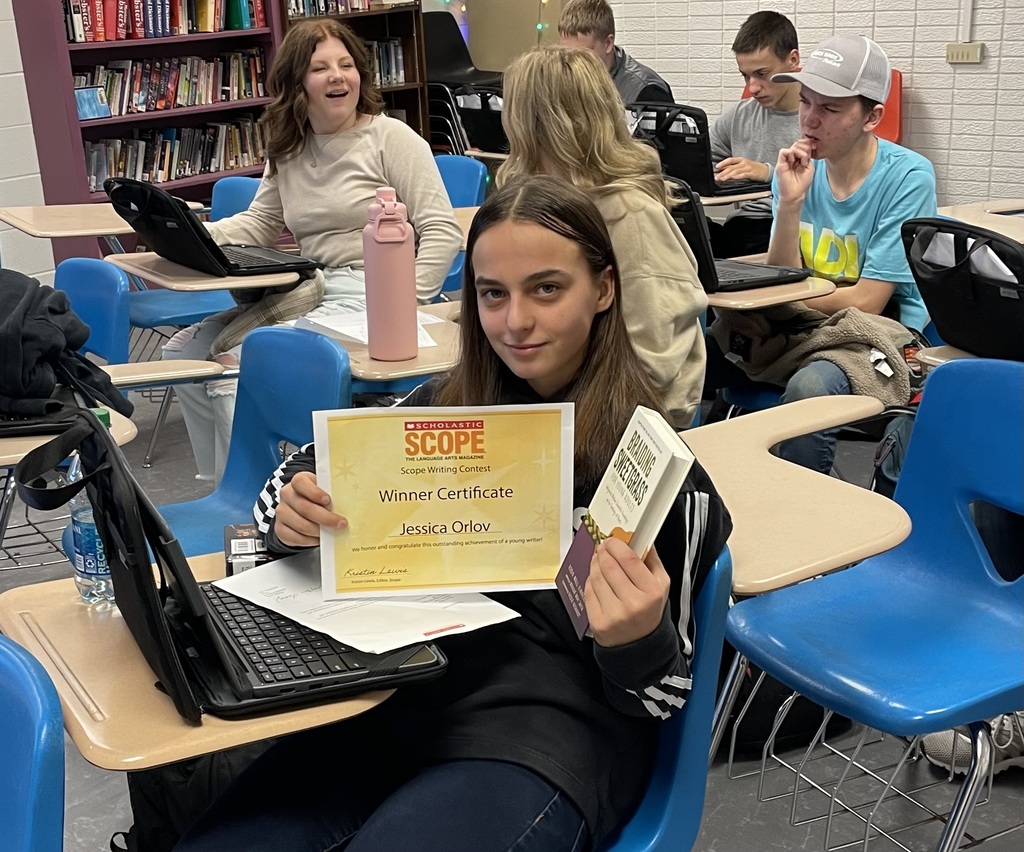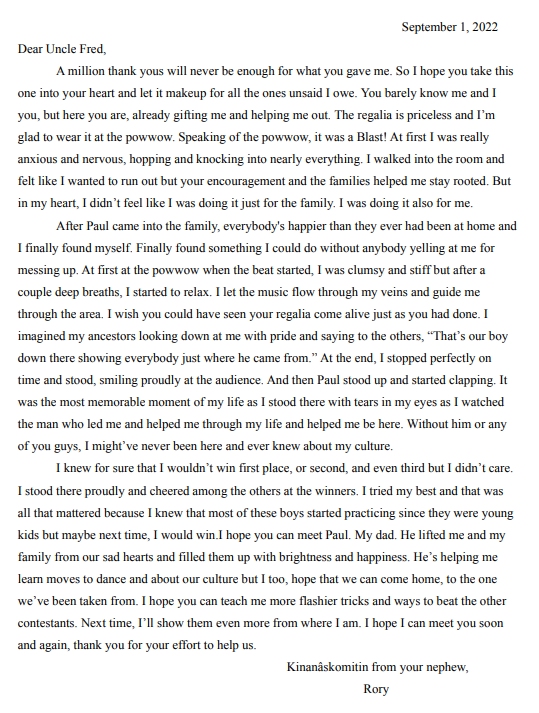 Today we hosted our annual Veteran's Day assembly. We want to thank everyone who took time out of their day to come and honor our Veterans, community members, family, and friends. Also want to thank our special guests in attendance, State Rep. Rodger Reedy and guest speaker Congresswoman Vicky Hartzler. And most importantly, thank you to all the Veterans. Without you, this day wouldn't be possible! Also, a shout out to my outstanding FBLA chapter who put in a lot of hard work putting this all together. And great job to the officers that had the opportunity to speak at the podium, you guys did amazing!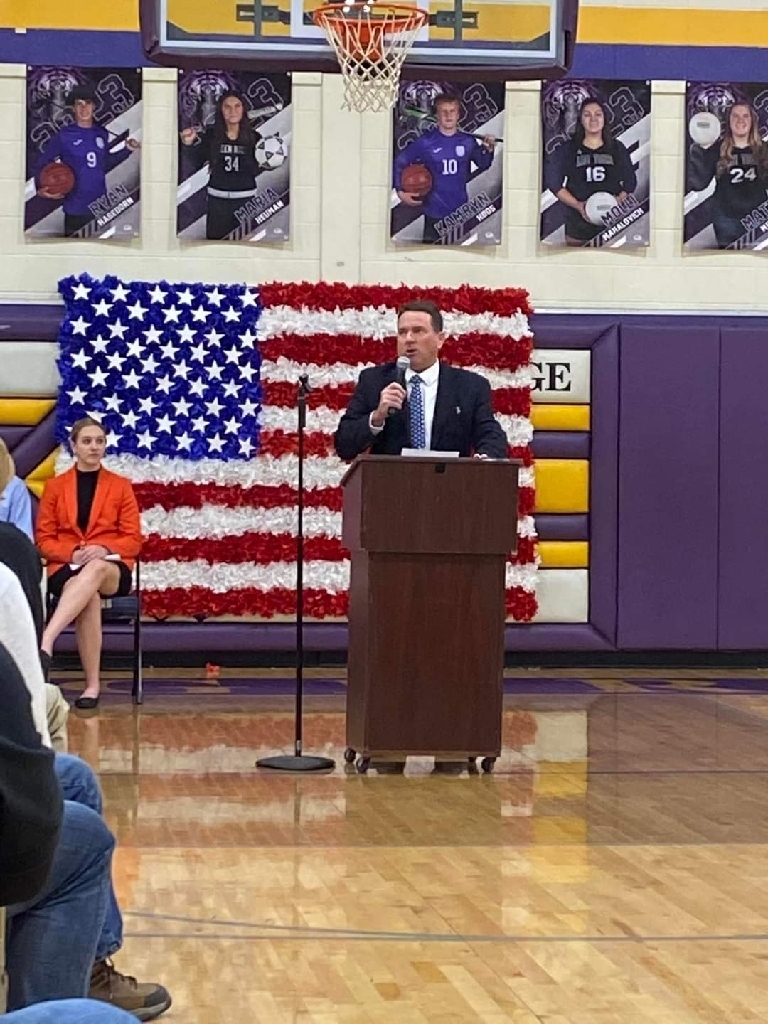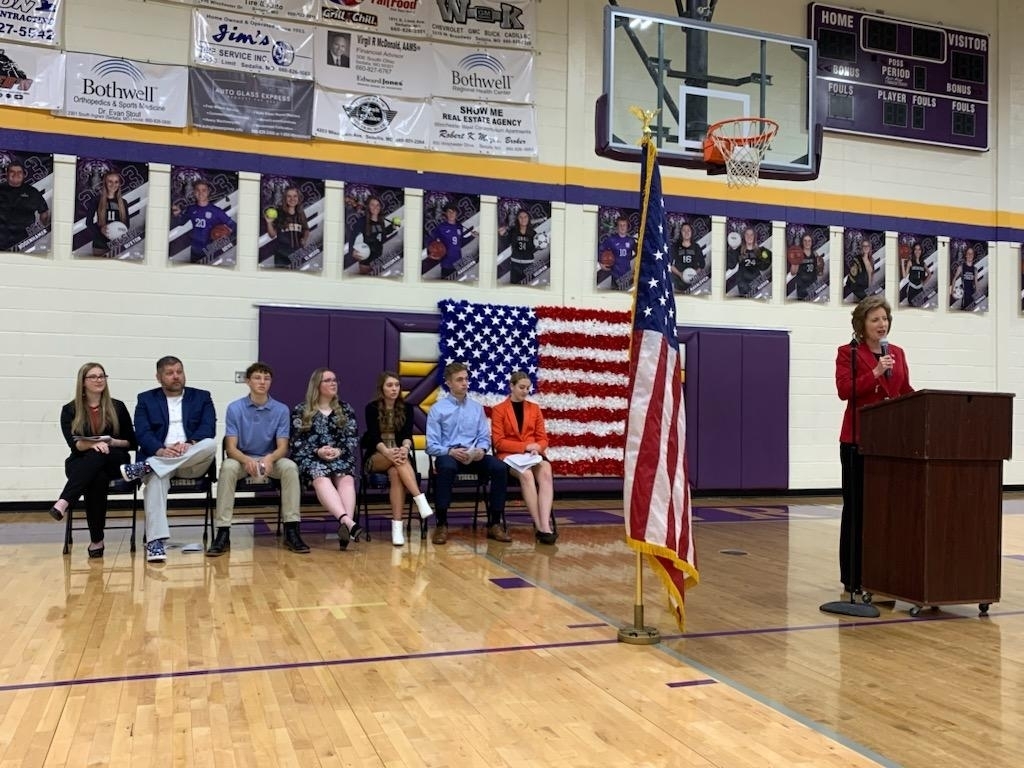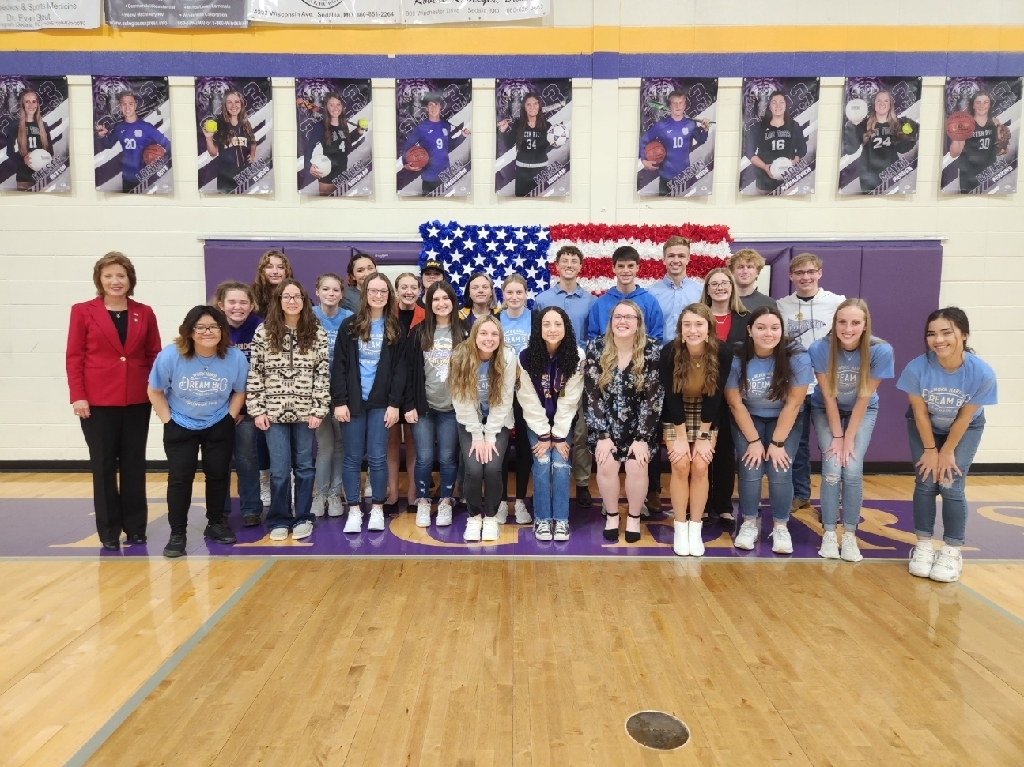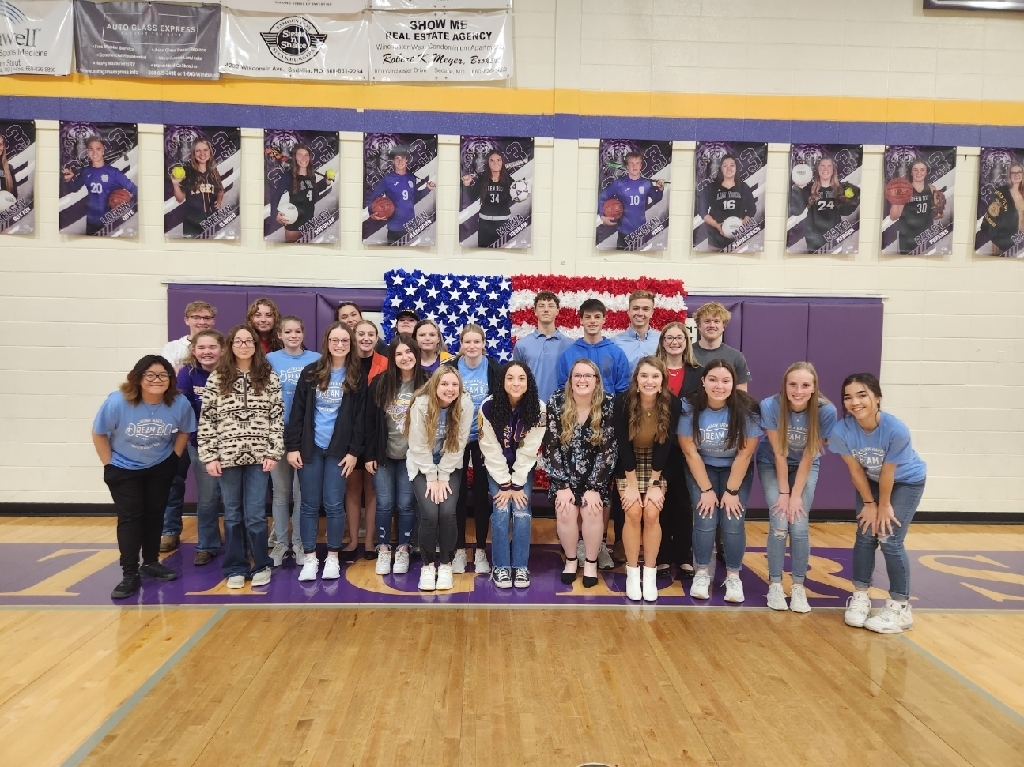 GRHS held its annual National Honor Society (NHS) chapter inductions this evening. We recognized our new inductees, senior members, and new officer team. Congratulations to all of these deserving students. They are GR8 examples of service, citizenship, character, and scholarship.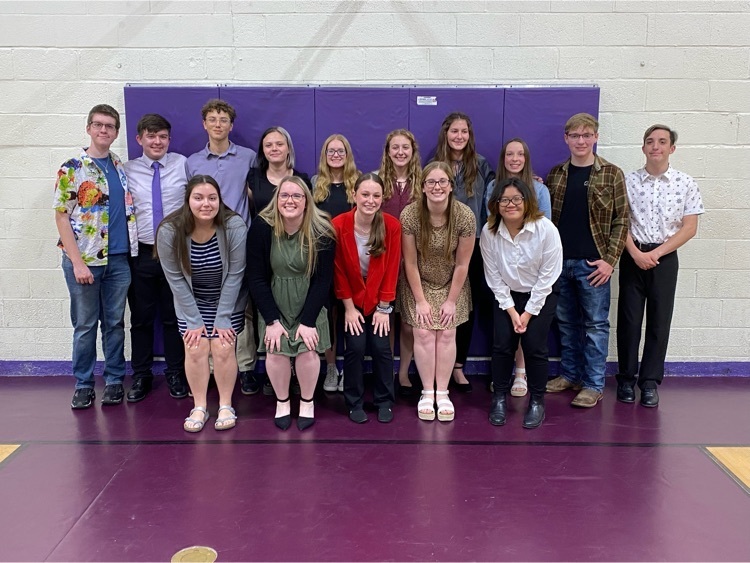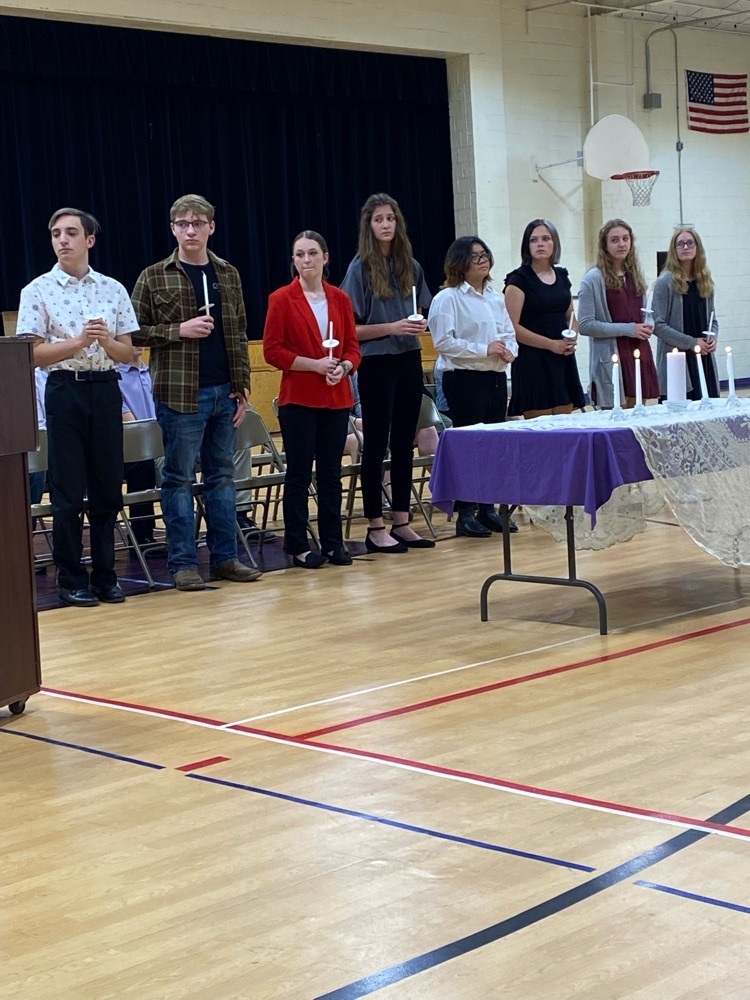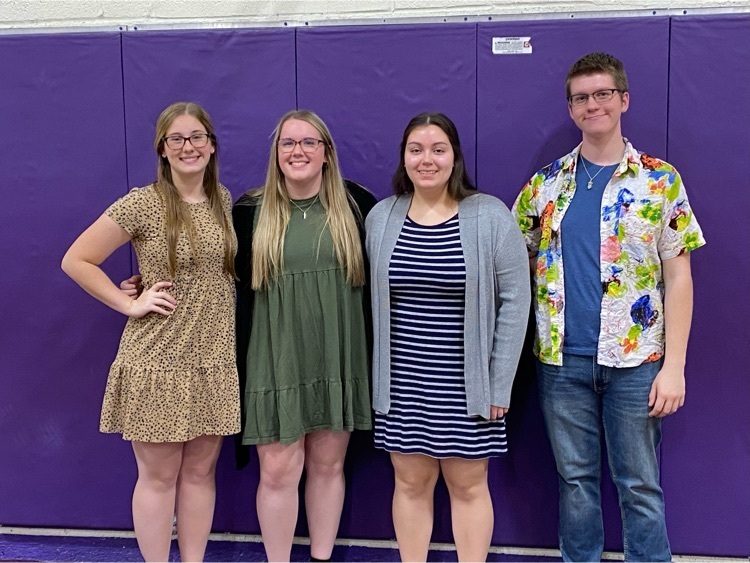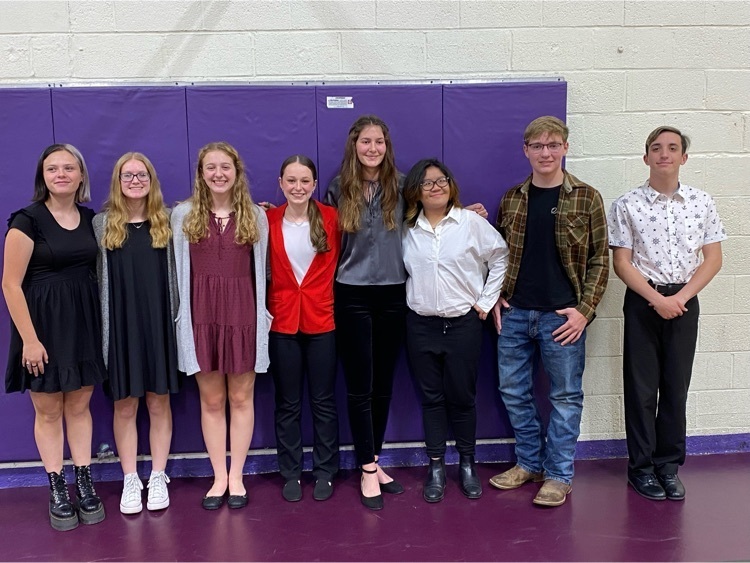 Our Junior High Musicians have been busy this week! We enjoy having opportunities like these to come together with other schools, learn from other directors, and create wonderful memories. On Wednesday, November 2nd, several of our 7th & 8th grade band members attended the Kaysinger Conference Band event in Stover, MO. On Saturday, November 5th, several of our 7th & 8th grade vocalists attended the WCMMEA Junior High Honor Choir held at the University of Central Missouri.