Lady Tigers started a full week of volleyball Tuesday night traveling to Northwest. The Junior varsity ladies duked it out with the Mustangs and came out with the first win of the season 26-24, 25-21! Well done! The varsity Tigers couldn't find the winning vibe though losing in 3 sets 15-25, 19-25, 21-25. Nevaeh Washington had 8 kills and 2 aces. Kelsey Buxton added 5 kills, 4 blocks and 2 aces. Matti Mergen added 4 assists and Lexi Van Brocklin chipped in 4 digs.

Coach Doane has some exciting things to say about girls golf! "Yesterday, we had a conference match at Triple Creek Golf Course in Cole Camp. Ashlee Martin shot her season best and finished 2nd overall for the night. Abbey continues to improve each match and I am very proud of her. It is always important to be playing your best golf towards the end of the season and I am excited to see these girls get one more week of prep in before the District Tournament." ⛳ GR8 job!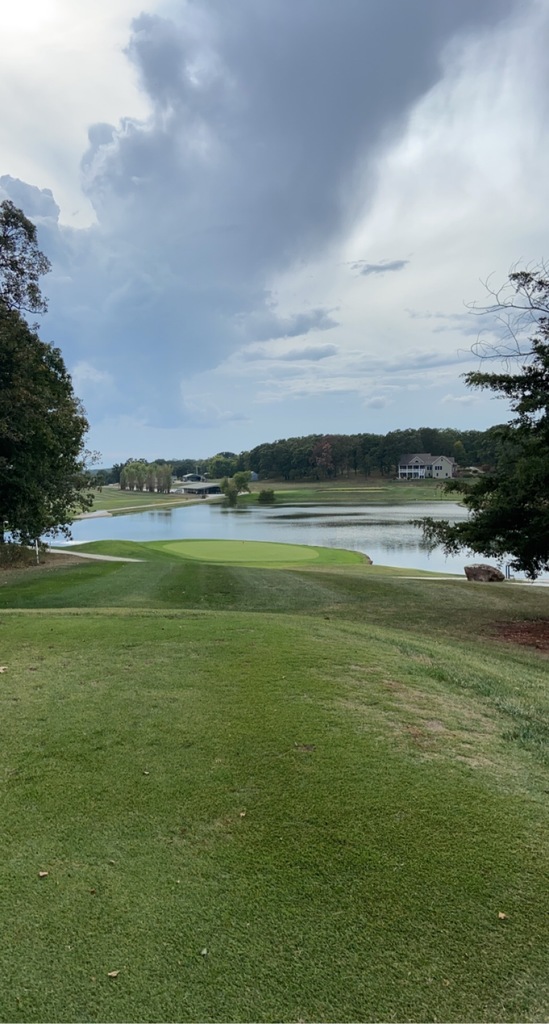 The cross country team traveled to Hermitage this morning. Despite the massive hill the Tigers had to climb, today was filled with season records(SR), personal records(PR), and course records(CR). For those unfamiliar, SRs are the fastest time for that season for each runner, PRs are the fastest they have ever finished a race, and CRs are their fastest time at that meet. The high school runners ran 3.1 miles while the junior high runners ran 2 miles. Here are their times. High School Eric Thomas-22:59 (SR/CR) Isaac Townsend-23:22 (PR) Savannah Nilson- 27:44 (SR/CR) Junior High Wyatt Crawford-14:41 (PR) Emmit Porter-15:39 (PR) Riley Donaldson-16:33 (PR) Callie Knoernschild-17:05 (PR) Wyatt, Riley, and Callie also earned medals for finishing in the Top 20 of their races. Great job, Tigers!

Lady Tigers clenched a win in LaMonte Thursday with a strong service game 25-18, 25-20, 25-13! Katlyn Hiller led the serving charge with 7 aces while teammates Matti Mergen (6 aces, 2 kills, 3 assists), Nevaeh Washington (5 aces, 3 kills, 1 block), and Kelsey Buxton (4 aces, 4 kills, 1 block) added to the firepower from the service line. Kayley Goodman led the offense with 7 kills and Sydney Gordon dished out 11 assists in the 3 set win. Tigers return to action next Tuesday when they travel to Northwest to take on the Lady Mustangs. HEY RAH TIGERS!

Congratulations to the JH VB A team on their win against LaMonte. 18-25, 25-22, & 15-3. Santana Rivas lead the team with 17 aces and 2 kills. Kayden Box (2), Maggie Reed (1) and Emma Larimore(2) also contributed aces to the Win. The JH B team had a tough loss 16-25. These girls continue to work hard and learn the game. We will see everyone Tuesday @ Northwest starting at 5pm.
Picture day is tomorrow! It also cupcake/snack day, so bring your quarters!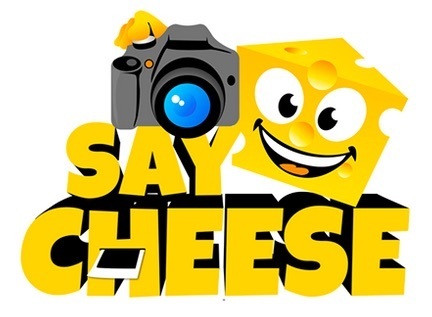 Lady Tigers lost both the JV and Varsity matches against Sacred Heart Tuesday night. Junior Varsity just couldn't get in a rhythm on serve receive losing in 2 sets 16-25, 10-25. Mikensey Devorss finished the night with 3 digs and 1 ace. Mallory Reed and Abby Warner each had 3 digs and 1 kill. Miley Hayes also contributed with 2 assists. In the Varsity match, Lady Tigers played a gutsy defensive match against another high-powered offense losing in 3 sets 19-25, 20-25, 10-25. Neveah Washington led the team with 2 blocks, 5 digs and 4 kills. Kayley Goodman added 6 digs and 2 kills, and Zakiyah Morse added in 2 kills of her own. Junior setter Matti Mergen had 4 digs of her own defensively while adding 3 assists. Lady Tigers will return to action on Thursday night in LaMonte. There will not be a JV match so Varsity will play immediately following the Junior High games.

Contact the School @ 660-527-3315 to schedule your appointment!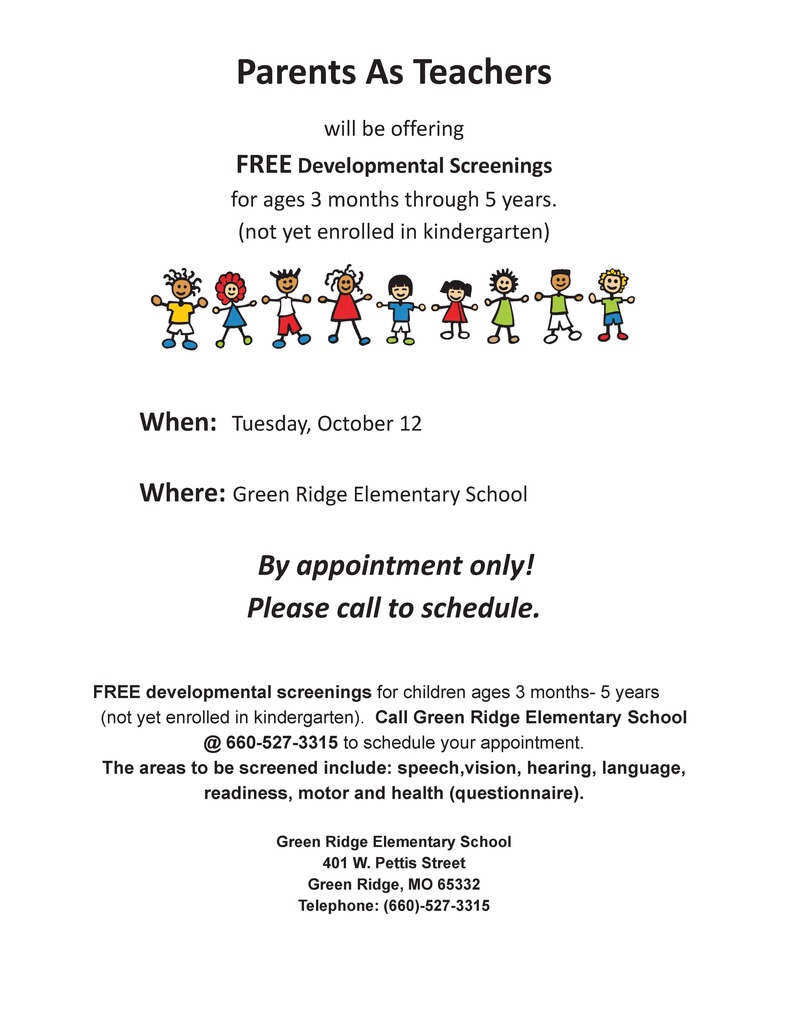 Congratulations to the JH Volleyball team on their first win over SH. 25-17 & 25-12. The girls worked hard and we can see their improvements each game. Santana Rivas lead the team with 13 Aces. Next game is Thursday @ 5:15 in LaMonte. 💛💜🐯

Coach Doane provides information on girls golf: The last 18 hole tournament of the regular season was today at the California Invitational ⛳️ and each one of our girls improved on their 18 hole season best. Ava finished with another Top 20 and Ashlee keeps setting her personal best on 18 hole matches. It's always good to continue to improve your score throughout the year. We have a few more weeks left and a few more 9 hole matches to keep improving and reach some of our goals for this season. We look forward to continuing our prep for Districts and our next match is next Wednesday at Cole Camp. GR8 job, TIGERS!

Congratulations to sixteen students from JH art class that represented Green Ridge at the Junior High Art Contest on September 16th. Students took two hours to complete individual artworks in eight different mediums. The artwork was judged and awarded 1st-4th place. After lunch, students competed in a group project against the other 10 conference schools. Green Ridge was chosen as one of the group winners and won a large bag of candy! Great job to all! Individual Awards Pastel 2nd Place - Anna Smith Ink/ Ink Wash 3rd Place - Cheyenne Coonce Painting 1st Place - Ava Morris 2nd Place - Amelia Lemanski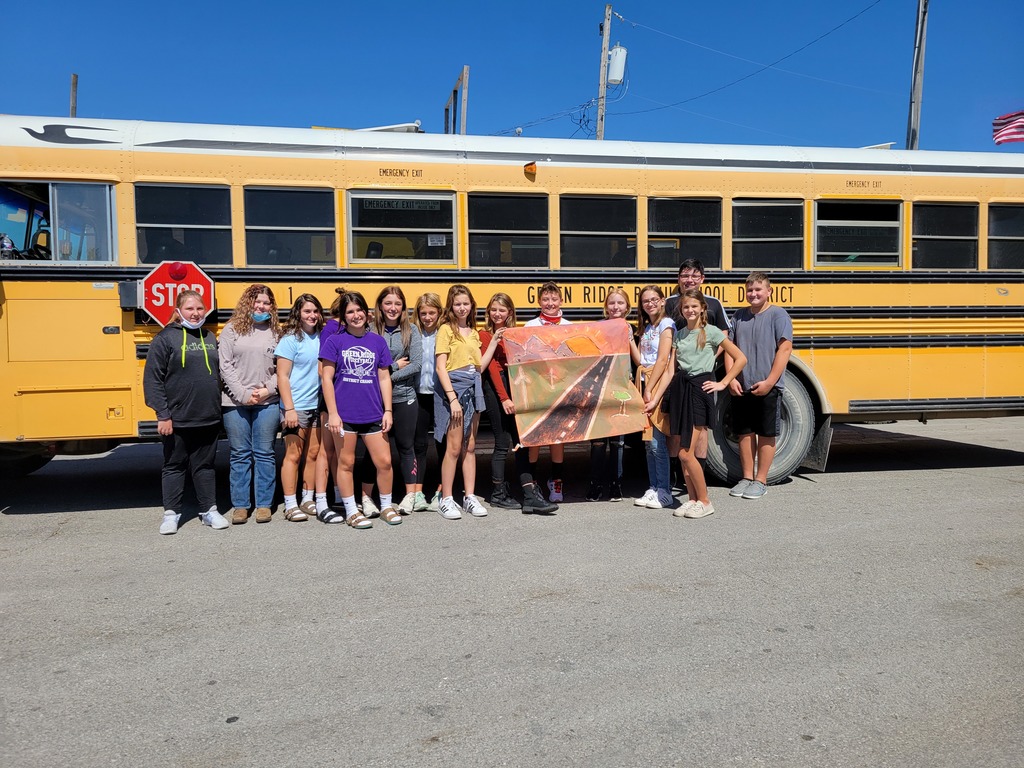 The JH Volleyball team kicked off their season this week with two tough losses against Windsor and Stover. Both teams made great improvements from Tuesday and their hard work in the gym is shining through. The A team will play at Sacred Heart Tuesday September 21st starting at 5:30pm. 🐯 💜🏐💛

Lady Tiger Volleyball had a tough match against the high-powered Lady Bulldogs from Stover. The Junior Varsity started the night forcing a 3-set match but lost 18-25, 25-23, 8-15.  Setter Mallory Reed led the team with 5 kills, 1 ace, and 4 assists.  Mikensey Devorss added 3 kills and 1 ace.  Jelissa Atwood served for 2 aces and Miley Hayes balanced the offense with 6 assists. The Varsity match was fast and furious.  Lady Bulldogs brought an arsenal of hitters and kept the Lady Tigers off balance defensively.  But their scrappy grit kept the Tigers in the 3-set loss 19-25, 4-25, 20-25.  Bouncing back from the 2nd set, our girls stayed in the fight.  Nevaeh Washington served 5 aces and had 1 kill.  Molli Mahalovich added in 2 aces. Kayley Goodman finished the night with  5 kills and 4 digs and Sydney Gordon dished out 6 assists. Lady Tigers will be making an appearance this Saturday in Green Ridge's 150+1 celebration parade.  Next week kicks off a busy week for volleyball with volleyball action Monday night in Oceola, Tuesday night at Sacred Heart and Thursday night in La Monte.

The Lady Tigers Golf Team has an eventful night on the course tonight. Ava Needy came in first place tonight at the Sedalia Country Club. Ashlee Martin shot her season best and was a few feet away from a hole in one. She went ahead and tapped it in for her first birdie of her golf career. Abbey continues to improve on the golf course and Coach Doane stated he is very proud of how far she has come. The next match is Tuesday, September 21st for the California Invitational ⛳️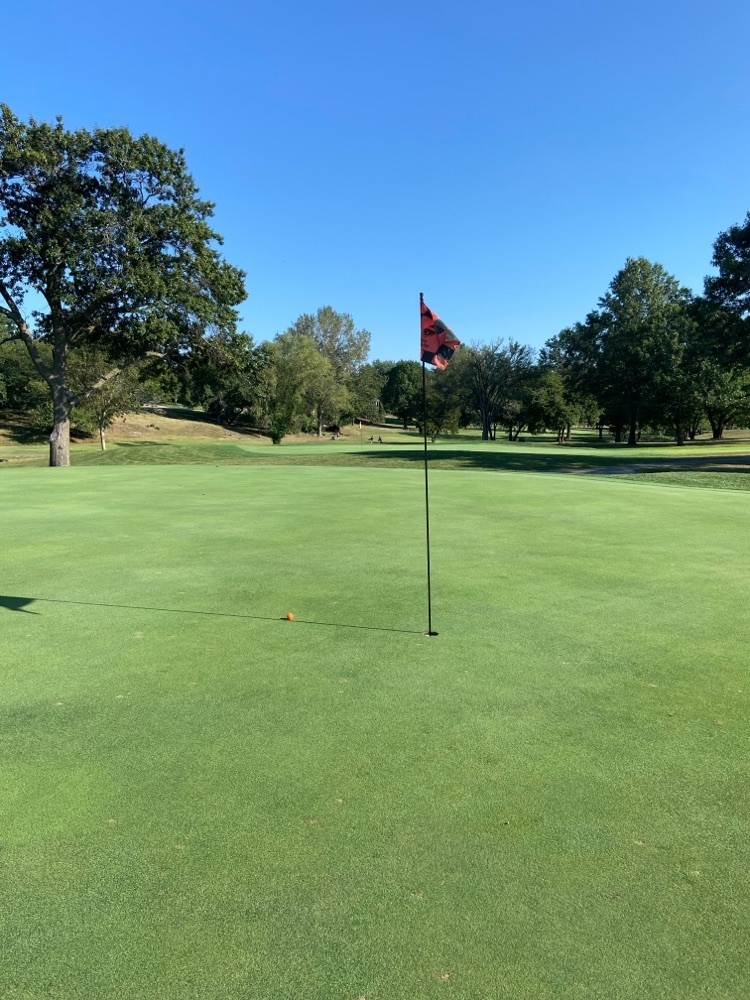 Congratulations to Dylan Stevens, Kamryn Hoos, and Logan Dove for making the "All-Tournament" team at the Clinton Tournament last week. Great job gentlemen and keep up your hard work.

Lady Tigers had a full night of volleyball against the Windsor Greyhounds. The JV team played a tough 3 sets losing to Windsor 25-23, 24-26, 13-15.  Isabel Knoernschild fired up the offense at the net with 3 kills and 2 blocks.  Knoernschild also served for 2 aces.  Jelissa Atwood added 5 kills and 1 ace for the Tigers.  Miley Hayes added to the effort as well with 3 kills and 1 ace. In the Varsity match, Lady Tigers dominated the first 2 sets, but couldn't pull it together to win a 3rd losing to Windsor 25-22, 25-17, 21-25, 21-25, 12-15.  Hitting errors put the brakes on the Tigers offense and they never found the right gear.  Kayley Goodman finished with 14 kills and 7 aces.  Nevaeh Washington had 9 kills, 2 blocks and 3 aces.  Kelsey Buxton had 8 kills, 3 blocks and 3 aces and Miley Hayes added 4 aces fromnthe service line. Lady Tigers will be hitting the practice gym Wednesday to prepare for Thursday's Kaysinger matchup with the Stover Bulldogs.

Today was a successful day on the golf course for our Lady Tigers. Ava Needy and Ashlee Martin both shot their personal best at the Marshall Invitation Golf Tournament. "Playing tougher competition early in the season is only going to help our team be better in the long run and during the post season push. I was proud of the maturity they showed on the course and battled through adversity through the round.," said Coach Doane. Our next girls golf match is Thursday at the Sedalia Country Club, followed by Senior Night at the volleyball game. GR8 job, Lady Tigers!

The Green Ridge Lady Tigers 🐅 Golf Team is at the Marshall Invitational Golf Tournament today. "We are excited to get our first 18 hole tournament of the season underway. There are a lot of good golfers here today that is going to prepare us for the District Tournament next month. We are improving each day and I'm anxious to see how we shoot today," stated Coach Hayden Doane. Good luck, Lady Tigers!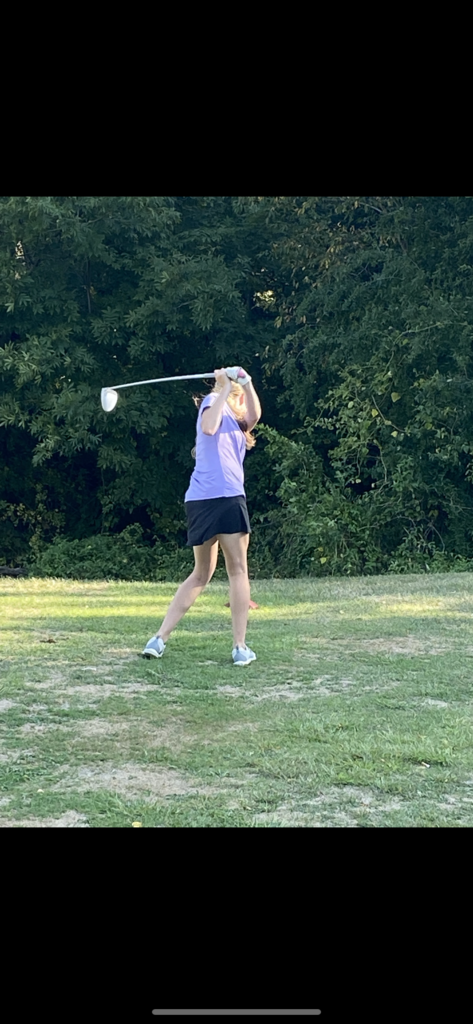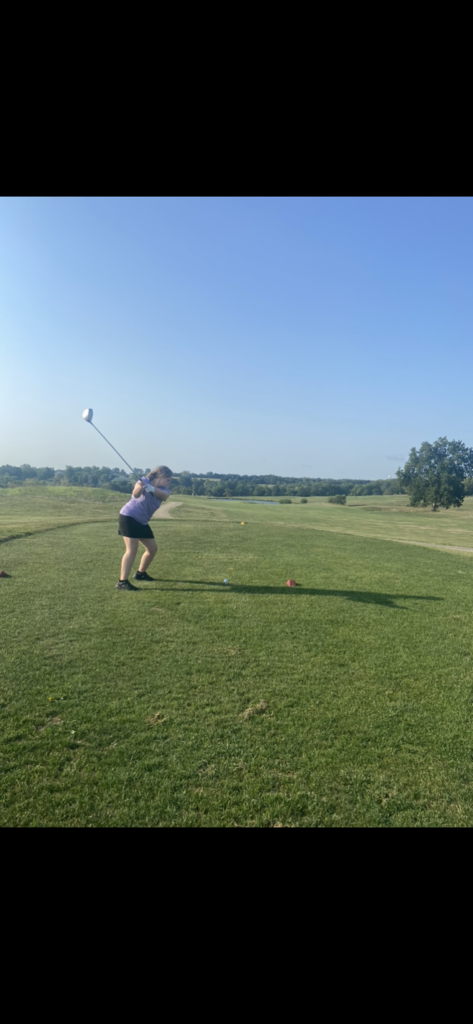 GR Lady Tigers did not place, but played well at Cape this weekend. Today they played in remembrance of all who lost their lives and were directly impacted by 9/11 twenty years ago today.  We remember!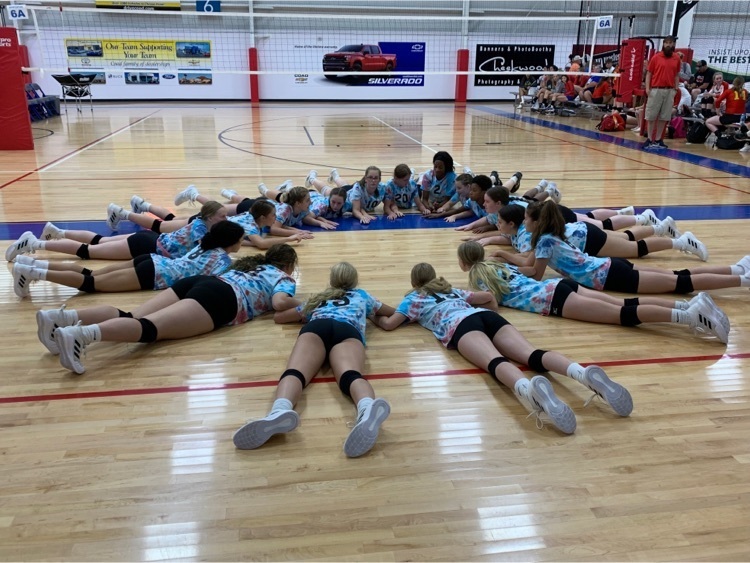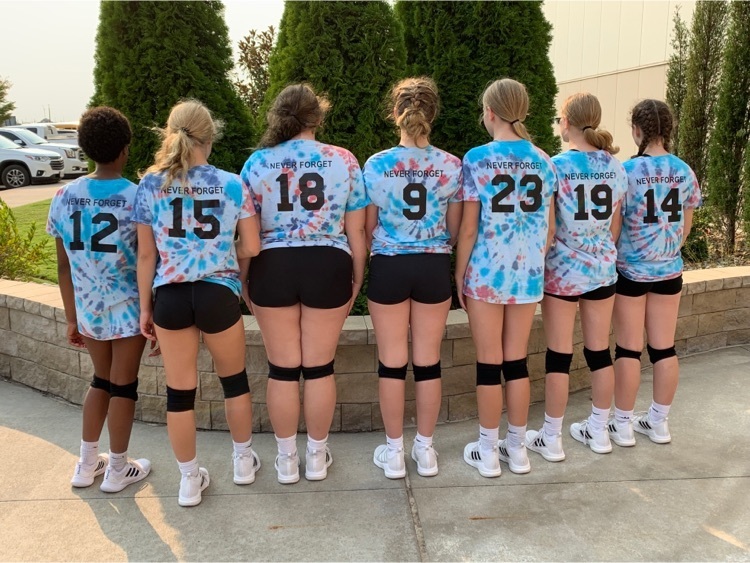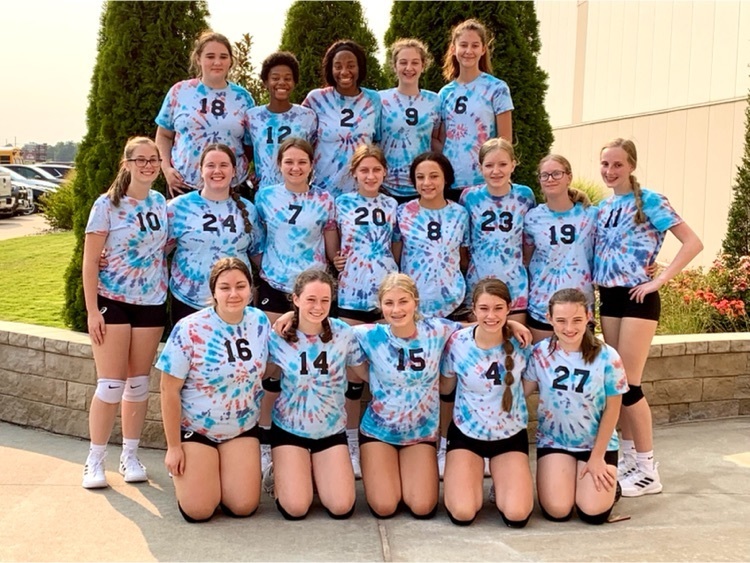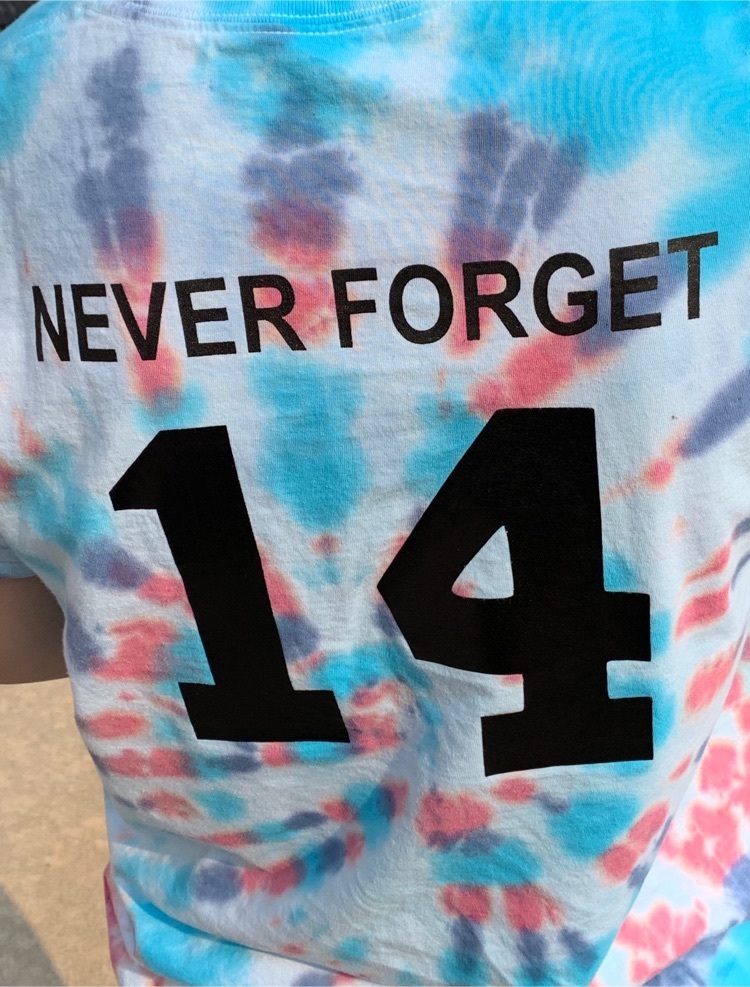 Good luck to our Lady Tigers. They are off to Cape Girardeau to compete in the Dig for Life Tournament! Have a great time ladies!